Geppetto's
113 N Oak Park Ave Ste 1, Oak Park, IL 60301
Order now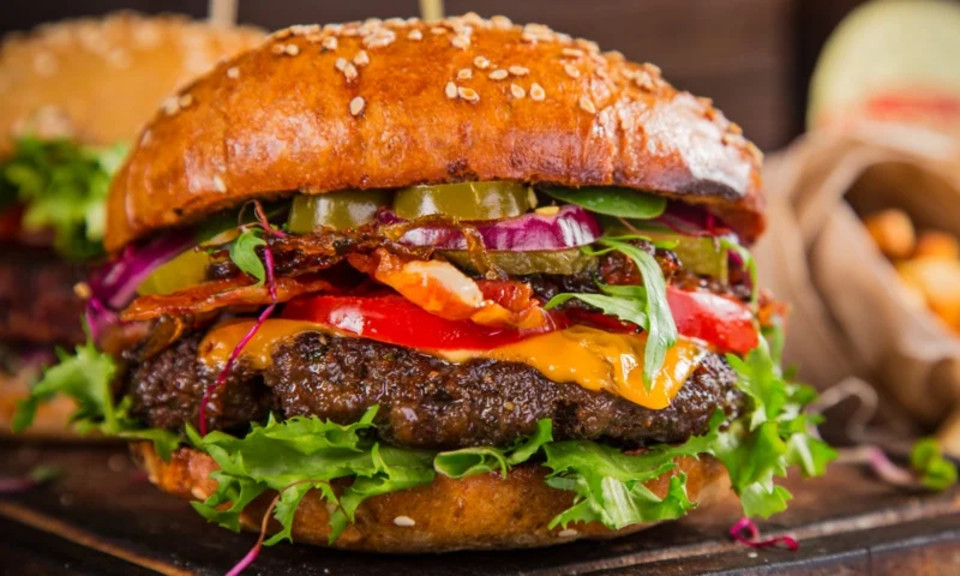 Sonja
I typically dont write reviews, but when it comes to Geppettos, I feel compelled to do so because if you havent eaten from here...you need to!!

Ill start by saying that Im actually not a fan of Italian food; primarily because at most places, I find the food to be rather basic; lacking flavor & variety. Geppettos is definitely the exception to the rule because the food there is EXCELLENT! There is a good variety of food & each entree Ive had is great! A few recommendations: Rigatoni a la Vodka, Cheese Ravioli, Spinach Stuffed Shells & the Gnocchi.

The food is high quality & always fresh. If you order on a day when they have the Roasted Red Pepper Soup - definitely give it a try; youll be happy you did! Im not a big dessert person either, but I always get the Chocolate Dipped Cannoli; theyre fantastic. I even buy extras & they hold up very well.

Lastly one of the most important things I have say that I love about Geppettos is that they always get my order right. Admittedly, I can be one if those people that asks for substations & I can always count on them to get it right! With some other restaurants, I literally get anxiety just waiting to see what is going to be messed up with my order, or missing completely - but when I order from Geppettos, I can sit back and relax - knowing that Ill be getting delicious food, exactly the way I ordered it!!
Donna
I was a regular at Geppetto's restaurant for many years but haven't been there for a while. Their pizza is still as great as ever, delivered hot and loaded with toppings. The delivery was actually a half-hour earlier than estimated! My only disappointment was the carrot cake - a tiny slice, with none of the moist texture that I love carrot cake for.- and no sauce anglaise as promised. Despite the cake, I give Geppetto's 5 strars. It continues ot be a highlight of the Oak Park restaurant scene. It's varied menu offers whatever you're in the mood for - and does it well.
Victor
Amazing food, and if I say so myself, the portions are huge. In other words, you're getting a decent bang for your buck here! All 4 members of my family each picked something from the menu. We all picked different pastas, and we all can easily have enough food for lunch, dinner, and possibly lunch for the next day. If you are currently trying to live a healthier lifestyle, you definitely will NOT be disappointed with the menu, and you definitely won't sacrifice flavor or quality. I will most certainly be back for more soon. Cheers.
Edgar
I'm not really one to write reviews but this restaurant deserves one. It was my first time ordering there for the fact that I wasn't from the neighborhood. So I launched my Grubhub app to order a pizza and I came across Geppetto's. So I gave it a shot and I have to say I would def order from them again. The delivery was prompt and the Pan Pizza was even better.
Carol
Food was delicious and plentiful. But, for this order, the delivery person was especially good. Food was a little earlier than expected. Driver was so polite and helpful. I walk with a cane so it's difficult for me to negotiate cane, food and doors at once. He took my good upstairs, held doors for me. Really just very polite and helpful.
About us
Dinner, Hamburgers, Healthy, Salads
Today

Delivery: 11:00 AM - 10:00 PM

Takeout: 11:00 AM - 10:00 PM

Delivery

Monday:

11:00 AM - 10:00 PM

Tuesday:

11:00 AM - 10:00 PM

Wednesday:

11:00 AM - 10:00 PM

Thursday:

11:00 AM - 10:00 PM

Friday:

11:00 AM - 11:00 PM

Saturday:

3:30 PM - 11:00 PM

Sunday:

11:00 AM - 10:00 PM

Takeout

Monday:

11:00 AM - 10:00 PM

Tuesday:

11:00 AM - 10:00 PM

Wednesday:

11:00 AM - 10:00 PM

Thursday:

11:00 AM - 10:00 PM

Friday:

11:00 AM - 11:00 PM

Saturday:

3:30 PM - 11:00 PM

Sunday:

11:00 AM - 10:00 PM
Order your favorite pizza, pasta, salad, wings, subs, and more with Geppetto's Pizza Pasta located at 113 North Oak Park Ave, Oak Park, IL 631. Geppetto's Pizza Pasta has always given the people of Oak Park quality food, fast delivery, and great customer service. All at a palatable price. Our pizza, pasta, and meats are prepared freshly daily in our kitchens ' and that's our guarantee. On behalf of Geppetto's Pizza Pasta, we wish to thank our loyal customers for their patronage and pledge to continue to uphold the high standards on which Geppetto's Pizza Pasta was founded.